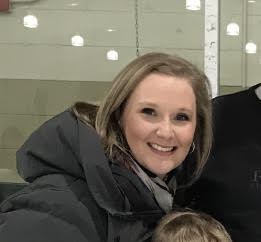 Alicia Cameron
Starskate / Canskate Coach
Figure Skating has always been a part of my life. I grew up in an arena and so many of my life skills were taught through skating. My ultimate goal in coaching is to keep our youth active, having fun and learning not just skills on the ice but life long lessons that they can carry with them through whatever path they choose.
Teaching Experience: I began coaching 4 years ago and am currently Canskate Certified and Regional Starskate Certified. Although I have not been coaching for long, I spent over 16 years on the other side of the boards as a judge/evaluator.
Personal Credentials:
Gold Freeskate
Gold Skills
Gold Dance
Gold Artistic (finally in 2019)
Novice Competitive Singles
Personal interests:
When I am not on the ice and it's not winter you can usually find me boating with my husband and two boys. I also enjoy shopping and anything to do with makeup!