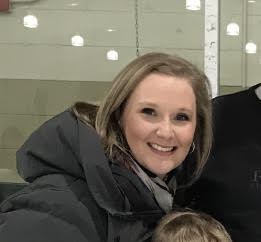 Alicia Cameron
Figure Skating has always been a part of my life. I grew up in an arena and so many of my life skills were taught through skating. My ultimate goal in coaching is to keep our youth active, having fun and learning not just skills on the ice but life long lessons that they can carry with them through whatever path they choose. I also have an Honours Bachelor of Arts in Sport Psychology from Laurentian University and with that I am able to help the skaters with the mental aspects of our sport.
Experience
Primary Singles Judge (2000)
Juvenile Singles Judge (2006)
Interclub Singles Referee (2009)
Primary Singles Evaluator (2010)
Canskate Certified Coach
Regional Certified Coach
Provincial CoachTrained
Personal Achievements
Provincial Championship Competitor
Central Canadian Divisionals Competitor
Gold FreeSkate
Gold Skills & 4th Figure Test
Gold Dances
Gold Artistic
Novice Competitive
Interests:
When I am not on the ice and it's not winter you can usually find me boating with my husband and two boys. I also enjoy shopping and anything to do with makeup and the occasional trip to Starbucks.
NBSC CO-Director