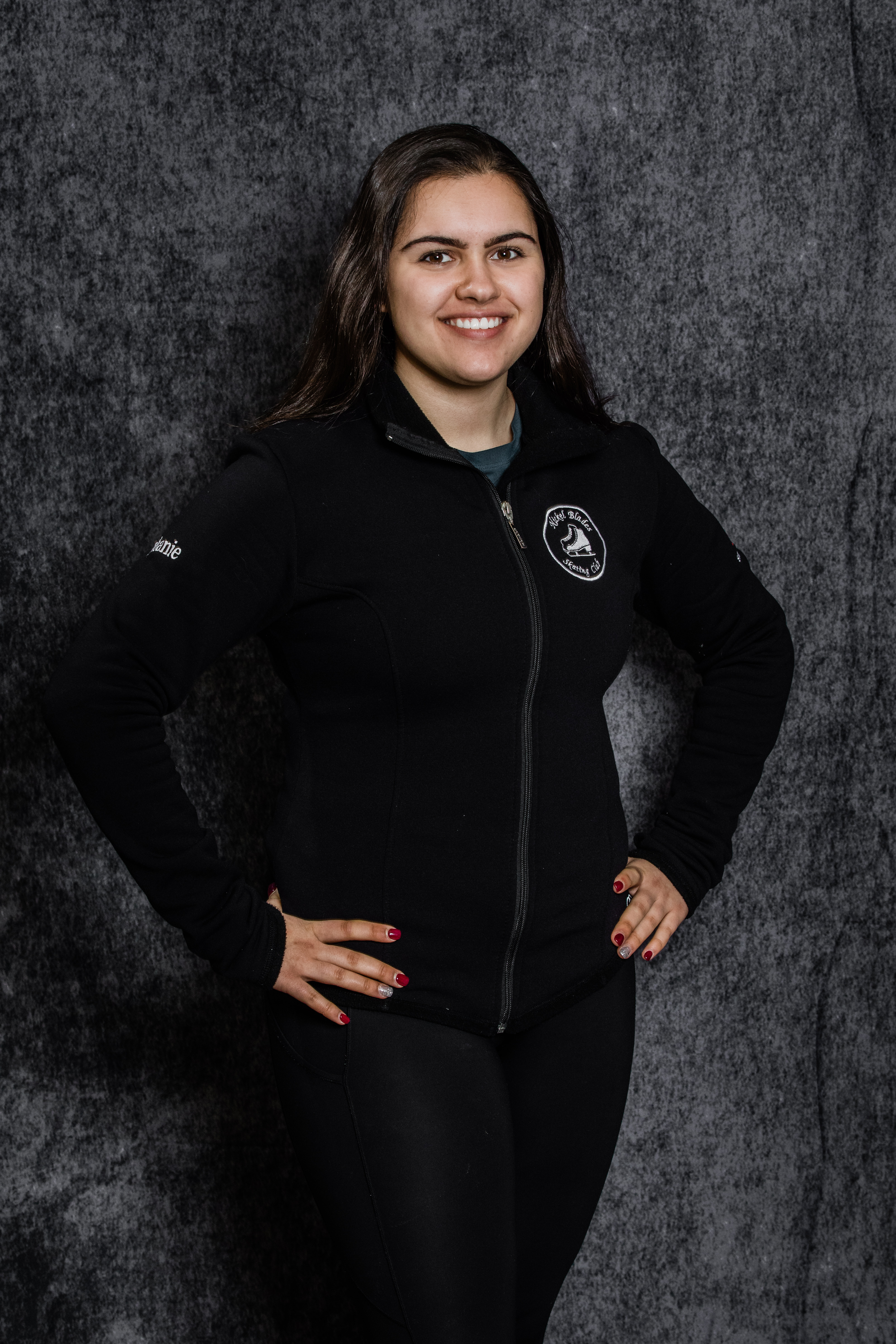 Stephanie Prior
Coaching Philosophy:
Being a coach is one of my greatest privileges, and my philosophy for the skaters is to learn, achieve their goals, and have fun. Skating and dancing have taught me lifelong skills, both on and off the ice and I wish to share this with all of the skaters I coach. I like to adapt my coaching approach to each individual skater to enhance their unique capabilities. Hard work, determination, and pushing through all obstacles to build a skater both on the ice and in life.
- I am trained as a competitive figure skater and dancer - achieving Gold and Senior levels in both sports for over 15 years.
Currently, I am a full-time student at Laurentian University and in my third year of study in Sports Psychology (concurrent with a Bachelor of Education).
Professional/Personal Achievements:
Certified Canskate Professional Coach
Certified Regional (Star/Figure Skating) Professional Coach
Star 1-5 Assessor Trained
Trained CanPower Professional Coach
Star/Figure Skater Achieving 3 Gold Disciplines (Skills, Artistic, Dance)
Senior Competitive Dancer
Pre/Canskate: As a Pre/Canskater and Starskater growing up with Nickel Blades Skating family, I am so grateful I can continue to be on the ice and share my love of skating with new learners. What a rewarding feeling to know that I am able to share my pride and joy of skating with anyone with the desire to learn to skate and give them the confidence to proceed in any skating program they choose.
Starskate: I plan to use my expertise and background as a competitive dancer alongside my skating career and training as a coach to help enhance the skater's abilities. I love choreographing solos with the skaters and bringing on the fun with the skating shows!
CanPower: As a newly trained CanPower Coach with Skate Canada, I am excited to share the latest techniques and skills development for hockey and ringette players. Skaters will learn specific skills and training to enhance their abilities and elevate their game!
Power Skate Head Coach