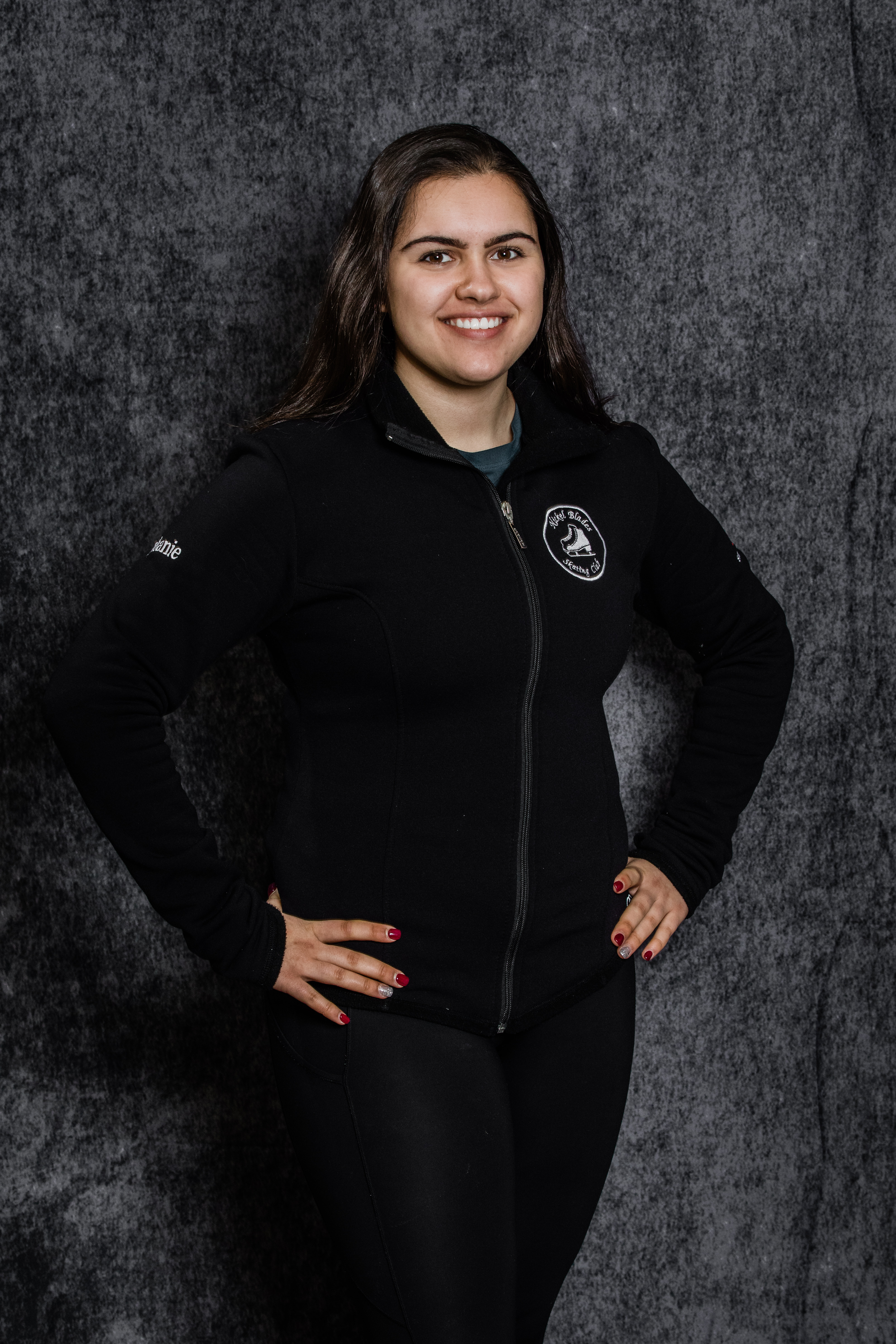 Stephanie Prior
Regional (Star) and Canskate Coach
I

grew up training as a competitive figure skater and dancer - achieving Gold and Senior levels in both sports.

I am a student at Laurentian University and in my second year of study of Sports Psychology (concurrent with Bachelor of Education). I am also a registered member of Indigenous and Northern Affairs Canada, and very proud of my heritage and roots. I plan to pursue a future career in teaching and coaching with a focus on health and wellness for life.

Currently, I am the Canskate Co-Ordinator for Nickel Blades Skating Club and hold my certification as a Canskate Coach and Trained Star (Regional) Coach. As a Pre/Canskater and Starskater growing up with Nickel Blades Skating family, I am so grateful I can continue to be on the ice as a Coach. What a rewarding feeling to know that I am able to share my pride and joy of skating with all new learners and give them the confidence to excel in figure skating. I hope to keep gaining valuable learning experiences with my fellow coaches to complete my portfolio and finalize my certification in the near future.

I am excited to work with the Starskaters in all disciplines. I plan to use my expertise and background as a competitive dancer alongside my skating career to help enhance the skater's solos and bring on the fun with the skating shows!